WASHINGTON, D.C., August 30, 2021 – On August 30th 2021, China Telecom (Americas) Corporation (CTA) Vice President, Luis Fiallo, spoke on the keynote panel "From Telco Providers to Digital Enablers" at International Telecoms Week (ITW) held in Maryland, USA.  Mr. Fiallo was joined by other distinguished leaders from Verizon, Deutsche Telekom, Orange International, Colt Technology Services and Telstra Americas.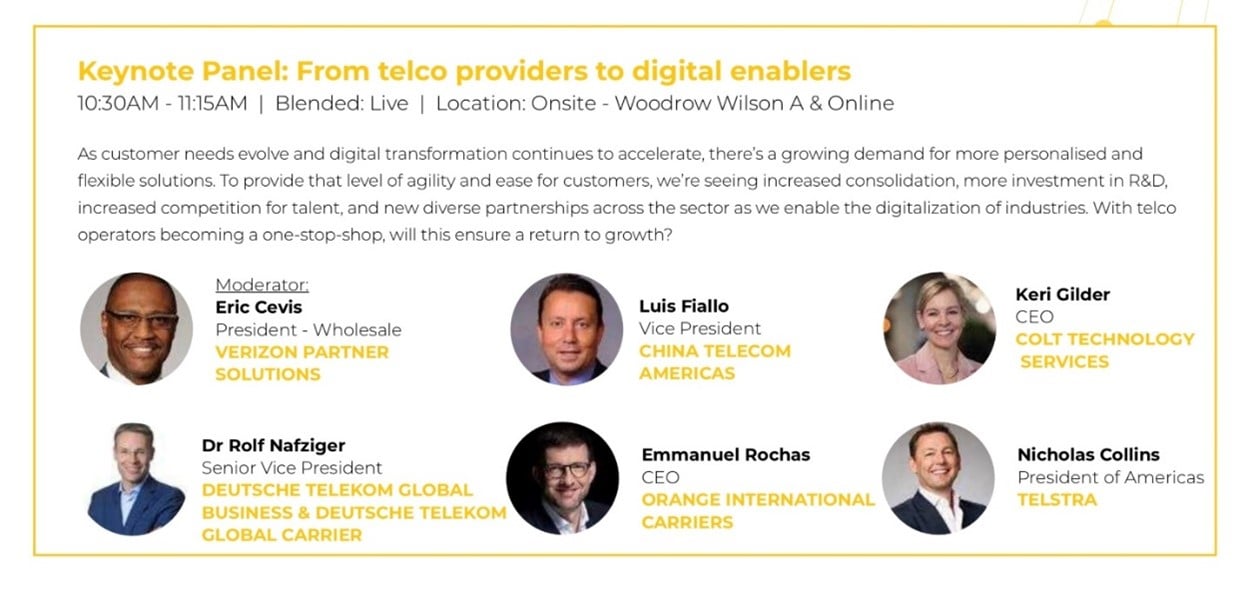 Panelists discuss telecommunications companies' role in a world of accelerated digitalization
The panel focused on telecommunications companies' role in a world of accelerated digitalization. Panelists discussed the convergence of technology, the demand for relevant and upskilled talent, the importance of transforming with customers, the need to be inclusive and sustainable on this journey, and the investments that follow people, platforms, and partnerships. Beyond technology are processes and purpose. To enable a hybrid future workplace and change the way we live, telecommunications companies must be customer oriented.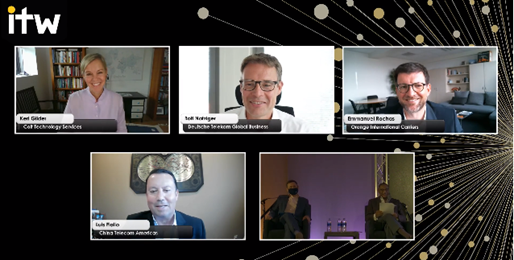 "We have to figure out ways to accelerate and become thought leaders in this space," highlighted Mr. Fiallo, who also spoke of the onus on telecommunications companies to build data fabric that gives enterprises the insights to allow applications to work in a digital world. Mr. Fiallo mentioned that telecom companies must provide a connected platform that ties together IoT, AI/ML, and 5G to manage the tremendous amount of new data created.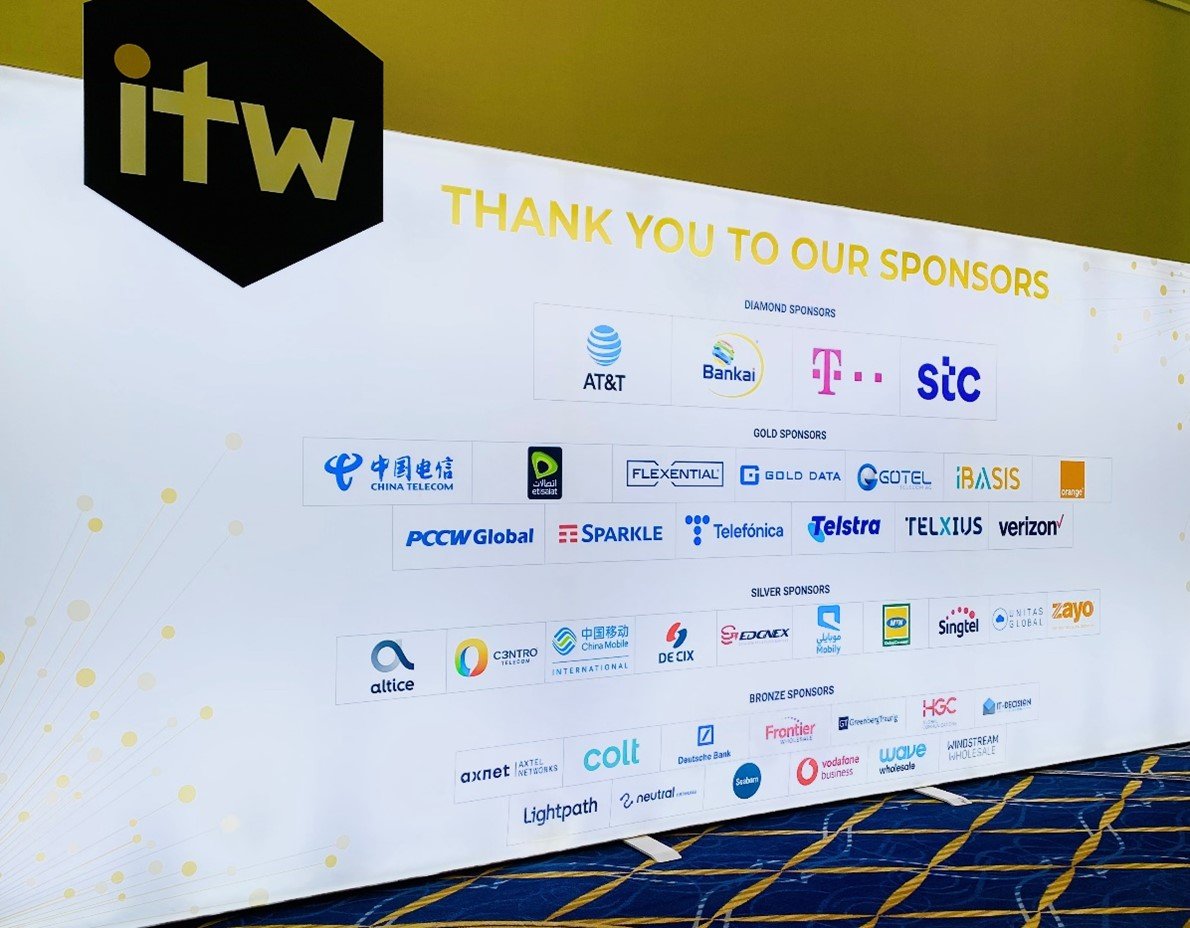 International Telecoms Week is held once a year as a meeting point for the global wholesale telecommunications community.
Source: China Telecom (Americas) Corporation
For more information, please contact: [email protected]
—
China Telecom (Americas) Corporation (CTA) is a wholly owned American subsidiary of China Telecom Corp. Ltd. China Telecom is one of the world's largest providers of integrated telecommunication services, with offices in over 40 countries and regions, more than 180 Points of Presence, 41 international submarine cables, and over 50TB of global network capacity.
CTA provides customized, cost-effective and integrated communication solutions, as well as comprehensive telecom services to its diverse base of customers, which range from multinational corporations and international telecom carriers to individual members of the Chinese communities overseas. Its services include direct Internet access, Internet transit, data services, broadband, unified communications, Internet data center, cloud computing, ICT services, mobile voice and value-added services.
CTA is headquartered in Herndon, Virginia, with offices in Chicago, Dallas, Los Angeles, New York, Panama City, San Jose, Sao Paulo and Toronto. Enterprises throughout the Americas trust CTA's one-stop, turnkey solutions to meet the challenges of today's complex business environment. Discover more at www.ctamericas.com